Adaptability has been key to getting through the past year, and as the world discovers a new kind of normal, that newfound adaptability and resilience is what will fuel our economic recovery.
Businesses bouncing back from a really difficult year need equally adaptable tools to support their operations, whether that's bolstering sales or helping them to cope with new procedures around public safety – and they don't come much more versatile than our SmartWedge rigid media display!
Create impact anywhere
SmartWedge allows you to create ultra-durable yet lightweight, portable displays suitable for almost any location, indoors or out.
SmartWedge gets its name from its wedge-shaped, two-part steel base which connects using simple butterfly screws. It is assembled by sandwiching a pre-drilled rigid substrate such as foam board or corrugated plastic between the two base sections, and tightening the screws by hand for an easy yet impactful display.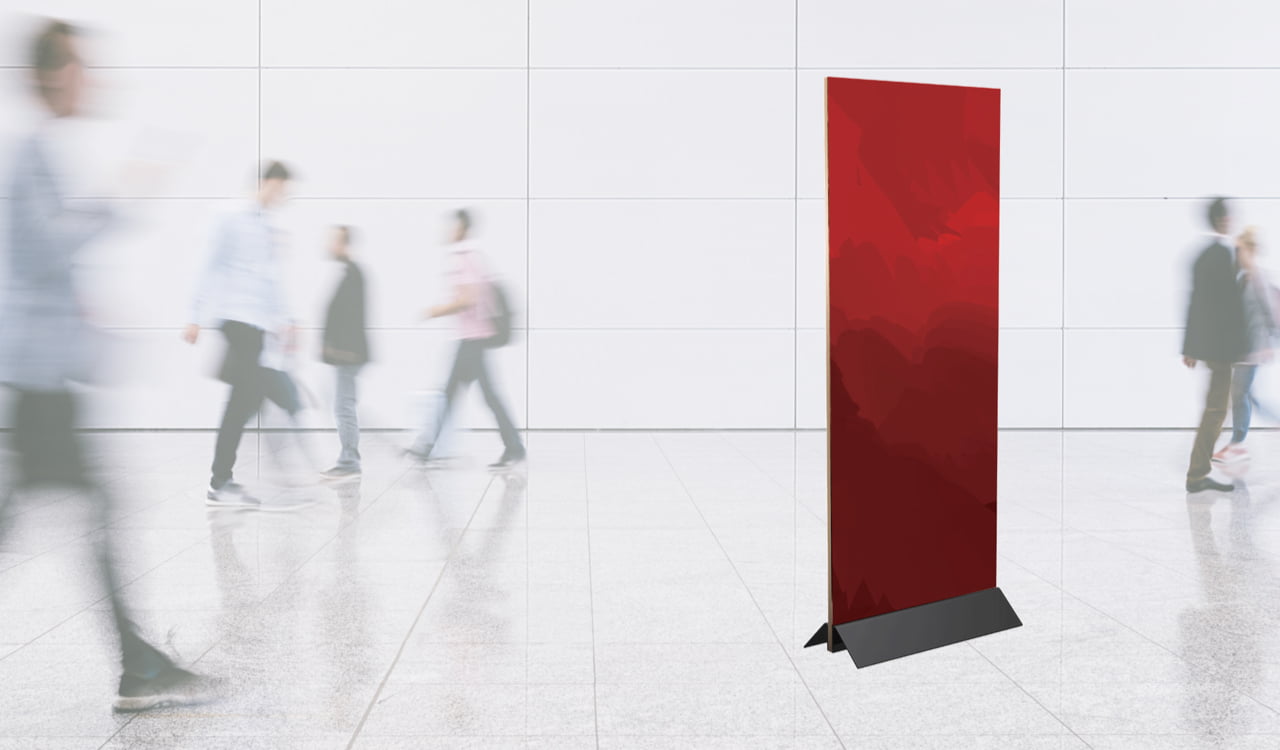 With its sleek, minimalist design, SmartWedge is ideal for a wide range of environments. It's equally at home in a high-end designer boutique or a rugged factory floor – and robust enough to cope with whatever humans or the environment throw at it.
Lightweight and strong
Rigid media has many qualities that make it a good alternative to soft signage. It's lightweight yet extremely strong, and resistant to wear and tear caused by foot traffic, UV light and even environmental conditions. Rigid substrates are also suitable for eco-friendly UV-C printing which offers excellent durability.
SmartWedge can accommodate almost any rigid media up to an inch thick and 72 inches tall. Sturdy enough to withstand demanding environments but also lightweight for easy transportation, it's a hardwearing display that will go on attracting attention day after day.
SmartWedge is available in silver or matte black and comes in 4-inch, 24-inch and 32-inch widths for ultimate versatility. The base can also be customised with adhesive decals for a bespoke, high impact display.
For further information about SmartWedge or to download a spec sheet, click here.