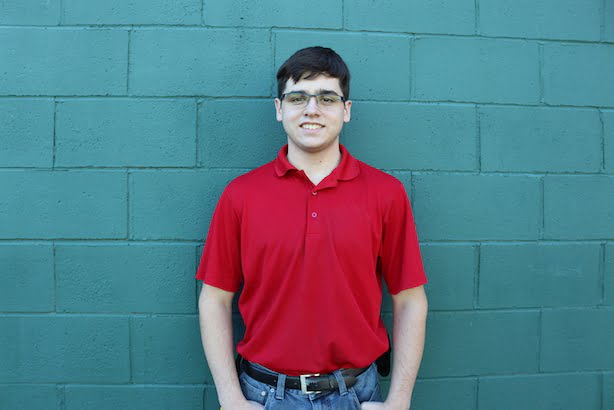 We talk a lot here about our products and the benefits they have for customers across a whole range of sectors – but do you know how those products actually get from us to you?  Frontline has warehouses in Ontario and New York, enabling us to service the whole of North America with a super-responsive service.  In most cases, orders are shipped next day – and the efficiency of that service comes down to our logistics team!  We recently welcomed a new team member, Jacob Serson, to our warehouse staff, so we caught up with him to find out how he's settling in, and what goes on behind the scenes at Frontline…
Hi Jacob – welcome to the team!  Tell us a bit about yourself and your new role as Warehouse Associate.
Hello!  Yes so I'm new to the team here, previously I worked in a deli and I'm also a volunteer firefighter.  My role at Frontline is to complete all courier shipments, be involved in production work and help out around the warehouse – basically whatever is needed to meet demand.
How are you finding it so far?
It's great!  Frontline is a really welcoming company and it's an enjoyable environment to work in.
What's the most challenging thing about your role so far?
I would say that with businesses opening back up and sales increasing, I'm being challenged to keep up with an increased workload whilst I'm still learning.  It's a nice problem to have though!
What would you say are the key attributes required to perform well in your role?
You need good time management skills to ensure all orders go out on time, and also attention to detail to ensure packages and products are correct. 
If you didn't work at Frontline, what would your dream job be?
I'd be a full-time firefighter.
Do you have any hobbies or interests away from work? 
I enjoy going to the gym, spending time outdoors, and spending time with friends. 
Tell us an interesting fact about yourself that colleagues might not know?
I am very passionate in learning about space!