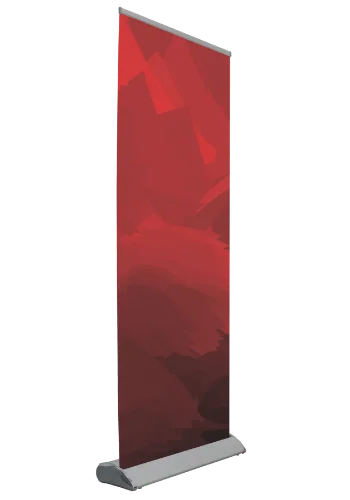 Supporting 21st century business with trusted expertise
Frontline offers big business capability with a small business ethos. We are a leading source of portable displays, serving all North America from our locations in Canada and the USA. Our distribution partners are found throughout the Continent, ensuring product support and availability in local markets.
Established in 2009, Frontline understands the kind of service necessary for our clients to thrive in a dynamic, challenging industry. Compact and agile, we respond quickly to the needs of our clients, adding value as a reliable supply chain partner.
Live customer service and technical support, backed up with speedy order dispatch provides a responsive service, helping keep clients supported and projects on time.
With one of the largest banner stand stockholdings in North America, our broad range of products suits varying applications and budgets.
Our team has a united purpose to help our distributors be successful. By providing marketing collateral and ongoing promotional and educational resources, we give clients the tools needed to prospect and sell with confidence.
More than just a supplier, our channel partners recognize us as integral to their supply chains – an extension of their business. We go beyond simply selling product, and provide proactive support and business development resources to ensure our clients have what is needed to be successful.
The sign and display industry moves quickly and as a trusted partner, you can be confident that our products and service will support the dynamic needs of the your clients.
Customization
Frontline partners with print distributors seeking to develop their own branded product ranges without the manufacturing commitments. Our products have been selected from some of the world's most respected manufacturers and are ready to customise with your own names, logos and branding. We offer specialist advice on the best products to meet the specific needs of your customers while offering unrivalled quality and value.
Responsive Service
Working in the print industry means our clients need to respond quickly to changing trends and demand from their customers. Frontline offers a comprehensive product range and an agile, responsive service with a large inventory, which means you can get the products you need, when you need them. Our commitment to innovation means we are always looking to expand our offering to support 21st century business development.
Support
As a family-run company with a small team, Frontline's success is founded on strong relationships with clients who trust us to provide them with friendly, personalised service. Whether you need guidance on which product to choose, or support with a specific printing challenge, we have a wealth of expertise to help you make the right choice, and we aim to provide speedy answers to customer queries.
Meet the Team
Our team is a small but mighty machine staffed by individuals with real passion and knowledge about the print and display sector. We take a hands-on approach to client support at all levels, ensuring great communication and customer service, for strong relationships that support business growth.
Thank you so much for all your help, you are all amazing people to deal with at Frontline. No question is ever unanswered.
Sign & Display Distributor
Thank you for all your help. Frontline did a super job!!
Paper Merchant
Thank you! I always enjoy calling Frontline – you are always so very helpful.
Paper Merchant
I truly appreciate your attention to this and your prompt attention to the resolution of getting them the stands they needed for their event. You went above and beyond, and the customer is so grateful for this as well as myself.
Wide Format Supplies Distributor
Frontline had the exact right formula to help us succeed in this market. With your continued support, I have no doubt we will continue to grow our exhibit/display equipment business beyond anything we could have imagined.
Regional Distributor