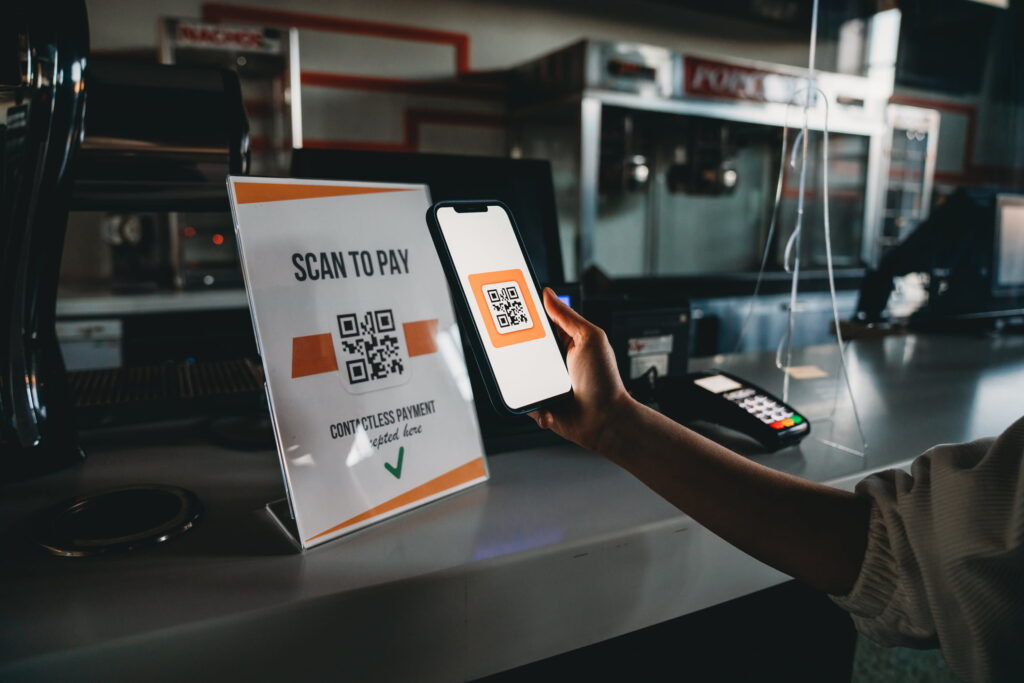 Today's consumer spends increasing amounts of time in the digital world, but for many industries, face-to-face selling and real-life customer experiences are still a hugely important part of their business.
For this reason, it's becoming more and more important to integrate the digital aspects of your marketing strategy with the in-person aspects.  
Creating a clear link between your on and offline is vital for brand recognition.  Brand recognition is the first step at the top of any marketing funnel, enabling your audience to recognise and identify with your image and voice, which increases their chances of converting into customers.  It's a powerful tool, because when it comes to making a purchase, the vast majority of consumers will immediately turn to the brands they recognise and can therefore recall straight away.
Dovetailing offline marketing resources such as marketing displays and signage with your online brand image is a smart way to make sure the customer gets a consistent, recognisable experience that increases conversions.  And when you factor in elements such as social media and smartphone technology, you can even use physical displays to support immersive digital experiences that spill over into the physical commercial environment.
Image is everything
First things first, whatever display you choose should sit easily alongside your overall brand image.  And yes, of course – the graphics you choose have a major part to play in this.  But if your business is a designer boutique or a luxury hotel, it goes without saying that this should be reflected in the quality and design of the displays you choose to promote it.  Taking a little time to select a stand with a more streamlined design or even in a different colour can make all the difference to that critical first impression.  Likewise, if you're an eco brand, you might want to wear your credentials on your sleeve by choosing a more sustainable display stand made from recycled fabric or recyclable cardboard.
QR codes
QR is one of the cheapest ways to integrate real-life displays with digital experiences – all you need is a code generator (there are lots of free ones on the web), a website and a customer with a smartphone!  You can print a QR code onto almost anything, and they're especially suited to retractable or rigid media displays that allow for easy reading.  Your customer simply scans the code with their phone in order to check in, pay for goods, find a menu or follow an embedded link to your website, social media pages or YouTube channel for even more interactive content.
Digital displays
Today's consumer is more and more accustomed to seeing moving rather than still images, so using screens as part of your marketing display portfolio is a good way to give them more of what they want.  Some displays come with an integrated mount for a TV or computer screen so you can display a short film or advertising reel – or for really big impact, you could combine a digital projector with one of our trade show displays, using a blank graphics panel to create a cinematic experience that's sure to make your brand the talk of your next trade show or retail event!
For a long time, the business world believed that digital technology could put an end to the physical print industry but as time goes on – and even with a pandemic in the mix – it's become clear that things are rarely this black and white.  Print will always have its place, and when it works in tandem with digital technology, it's as powerful a medium as ever!
To discuss your print and display options or to enquire about Frontline's product range, get in touch!