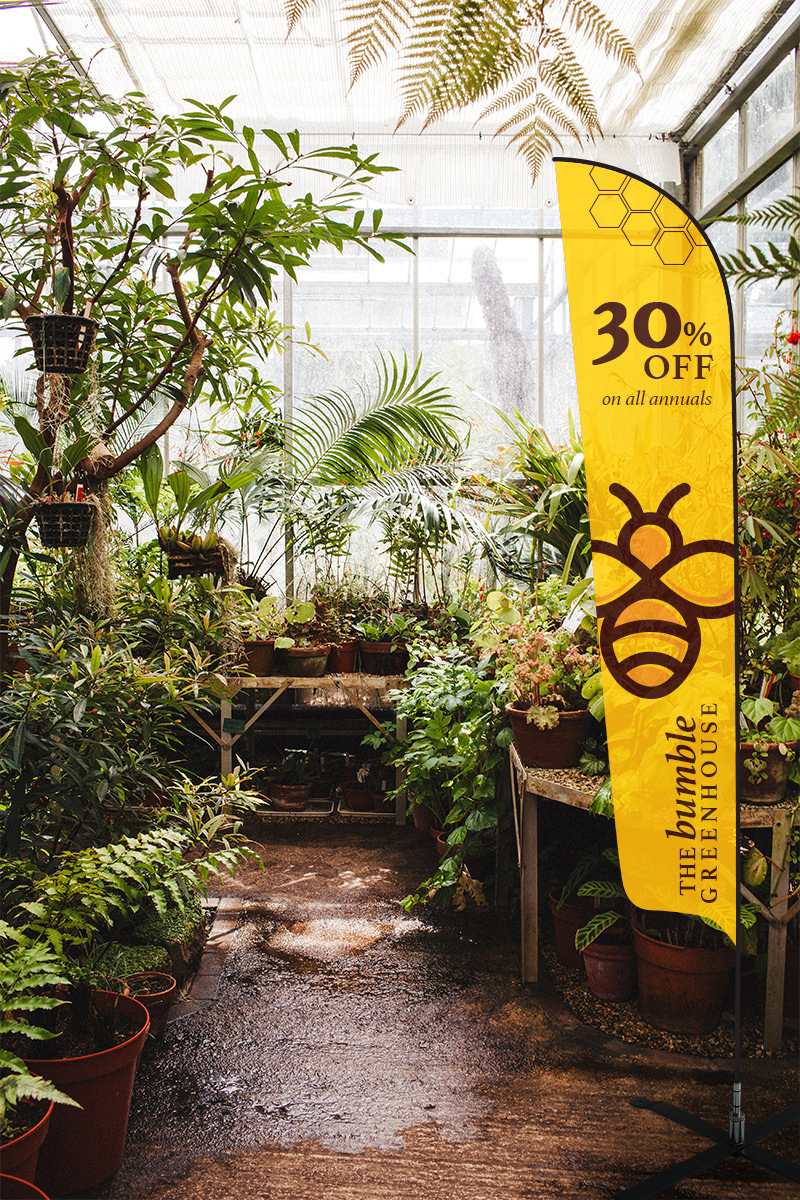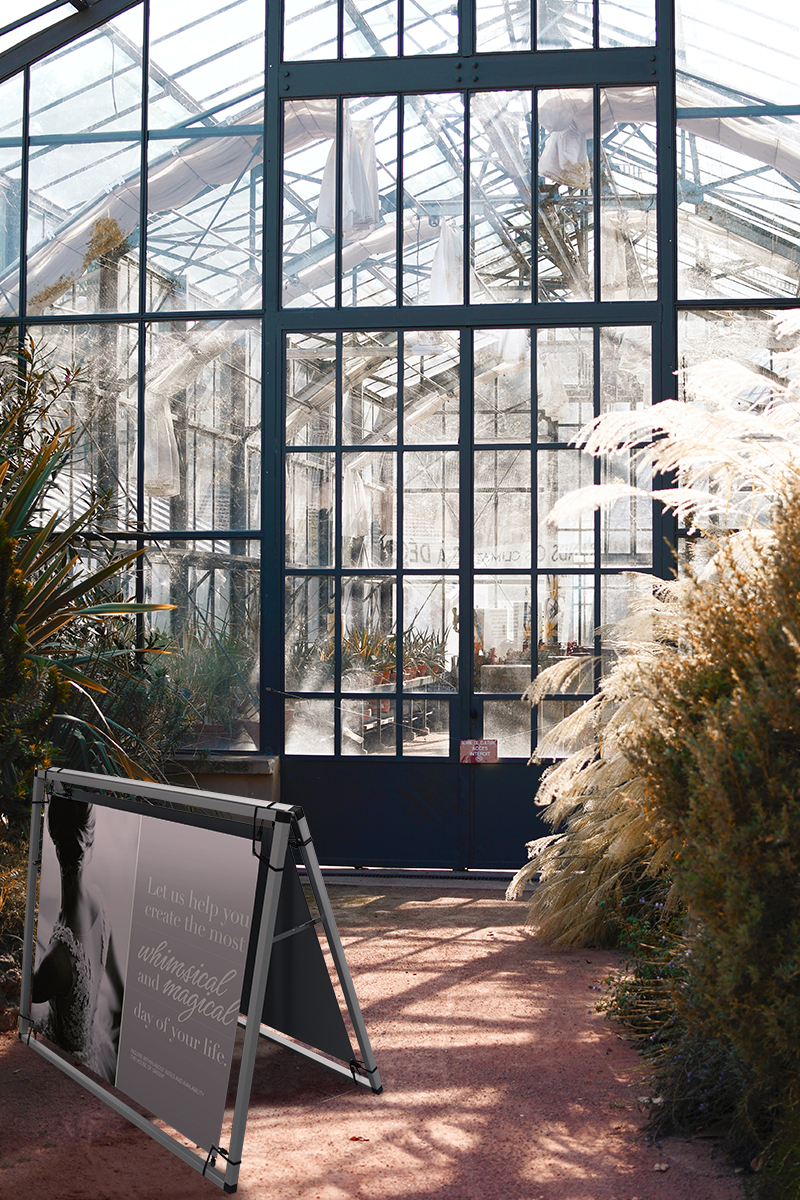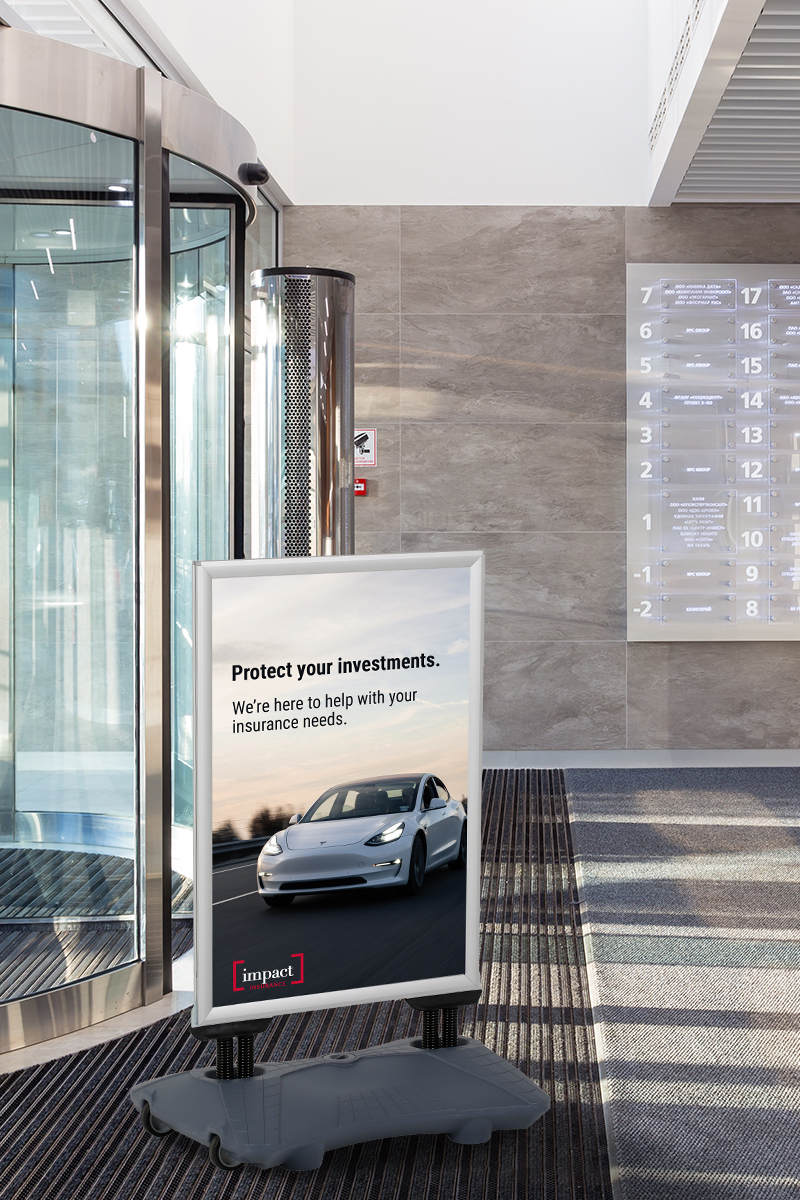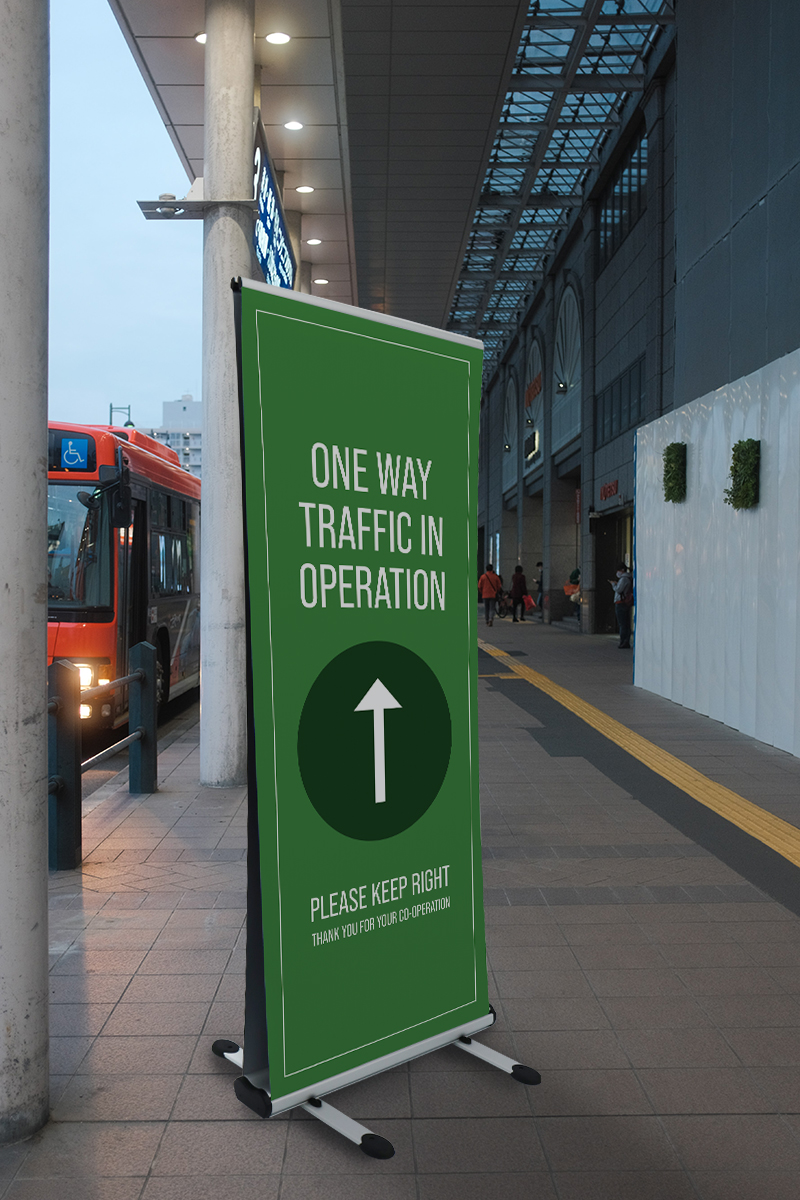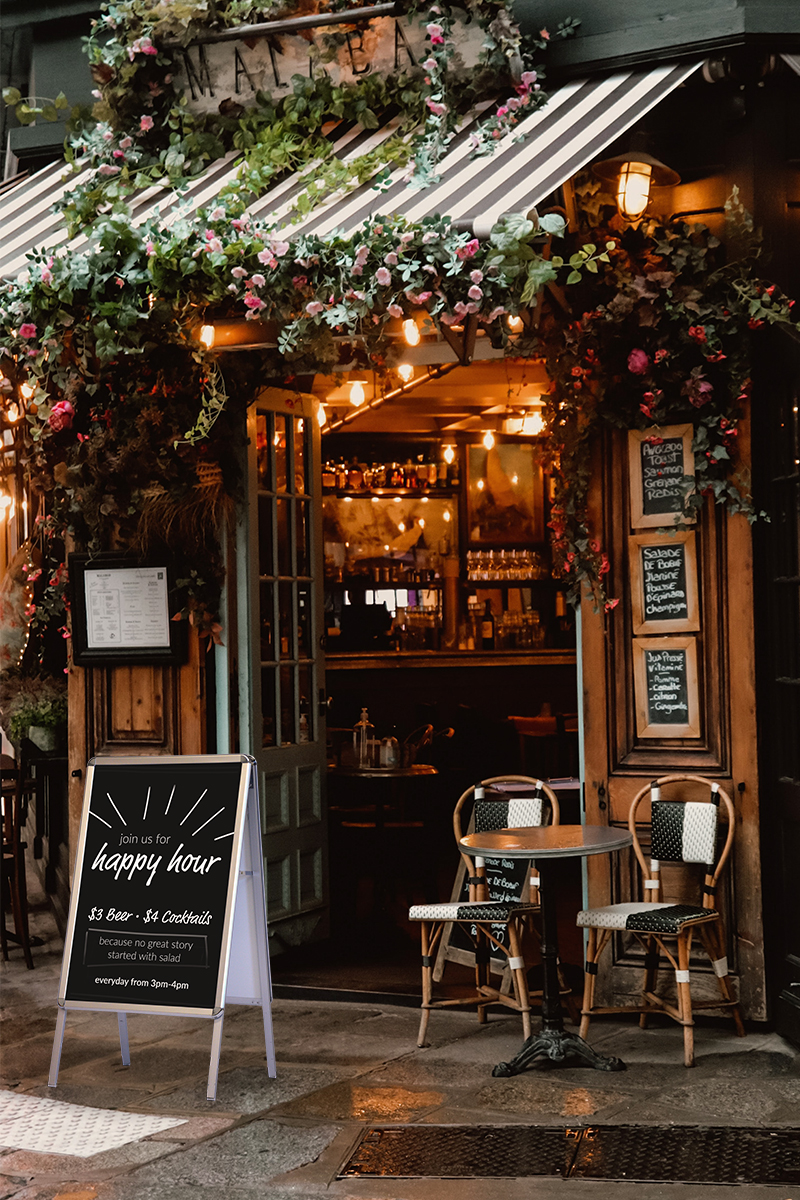 The great outdoors provides many opportunities for using displays effectively, but they can be useful inside too! Boasting rugged construction and generous visual graphic areas, they have their place in a variety of settings, including;
Lobbies 
Whether it's a corporate, retail, or institutional facility, entrance lobbies are a busy spot. Staff and customers come and go, delivery providers drop off and pick up, and visitors wait on their meeting hosts. There's lots going on and they're often a prime location for displaying advertisements, messages, and wayfinding. Sometimes, too, as entrance and exit doors open and close, gusts of wind and the occasional blast of the elements make their way inside.
Using an outdoor banner stand or A-board helps keep the messaging front and center, while standing up to the busy environment.
Public Transit Terminals
And while we're thinking about busy places, consider public transit terminals. Thousands of people rely on public transportation every day and often terminals consist of a slightly hybrid indoor / outdoor environment. As commuters and travellers move from ticketing to platform areas, clear communication is vital. By using outdoor displays wayfinding clarity is achieved right where it's needed most, and the bonus? Being portable they can be relocated as things change.
Greenhouses
Sometimes damp and humid, other times dry and hot, greenhouses and other similar indoor facilities are unique applications for displays, which is why using outdoor displays makes so much sense due to their weather-resistant characteristics.