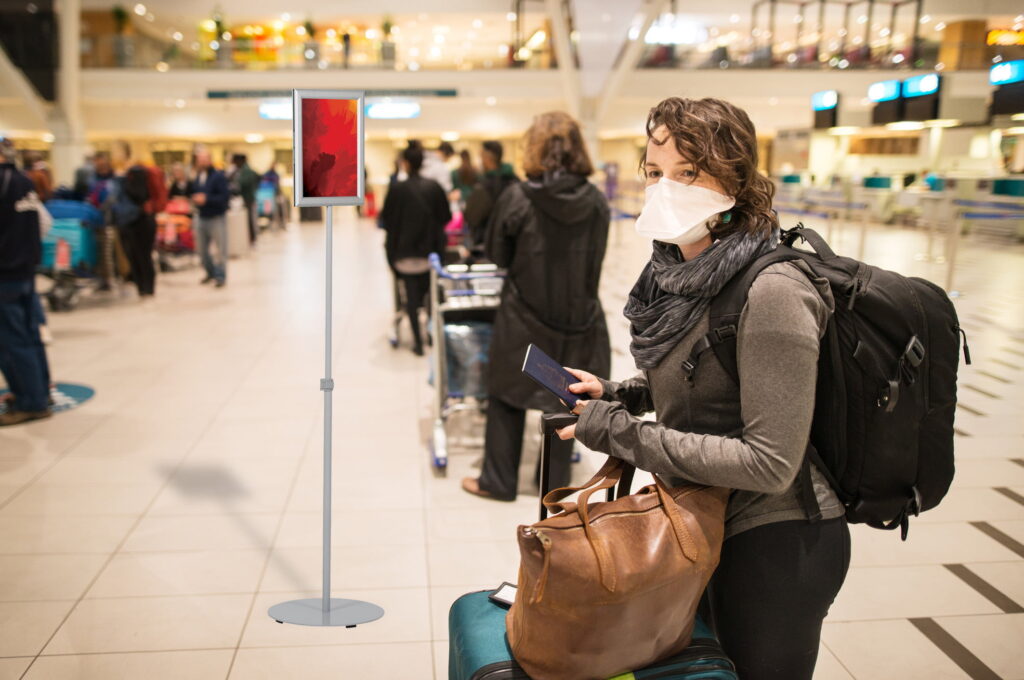 Supplying people with information at the point of sale has never been more important.  With consumers remaining conscious about physical distancing and limiting unnecessary contacts, stores, restaurants and many other venues are recognizing the benefits of displaying essential information early and often in the customer journey.
With this in mind we're very proud to announce a new addition to the Frontline product portfolio – the Vienna telescopic information stand!
Vienna is a sturdy display with an easy-to-use slide-in frame mounted on a telescopic pole, with a wide, low-profile base for stability and safety even in busy areas.  It's ideal for displaying all kinds of information, from wayfinding and safety guidance to menus, marketing campaigns and special offers.
Providing relevant, timely information for your customers is a proven way to streamline their experience.  From airports to retail stores, helping people to locate and move through your premises effectively keeps them safe, delivers a positive experience, and also maximises sales.
Vienna offers a compact, simple and cost-effective way to create displays that can be placed individually at strategic points, or dispersed widely throughout almost any space.  It's especially useful for busy locations where wall-mounted displays might go unnoticed – the telescopic pole allows you to display your message up to head height for maximum visibility.
Vienna is manufactured in steel for ultimate durability and the base weighs in at a hefty 2kg for stability that's also easy to move around.  The telescoping pole can be positioned at any height between 90 and 140cm, and the frame is available in 8.5" x 11" in both portrait and landscape orientations.  Vienna is available in a sleek silver finish, a stylish option that will compliment any interior – and can be fully dismantled in minutes for easy transportation and storage.
For more information about the new Vienna display or to find out more about Frontline products, get in touch!