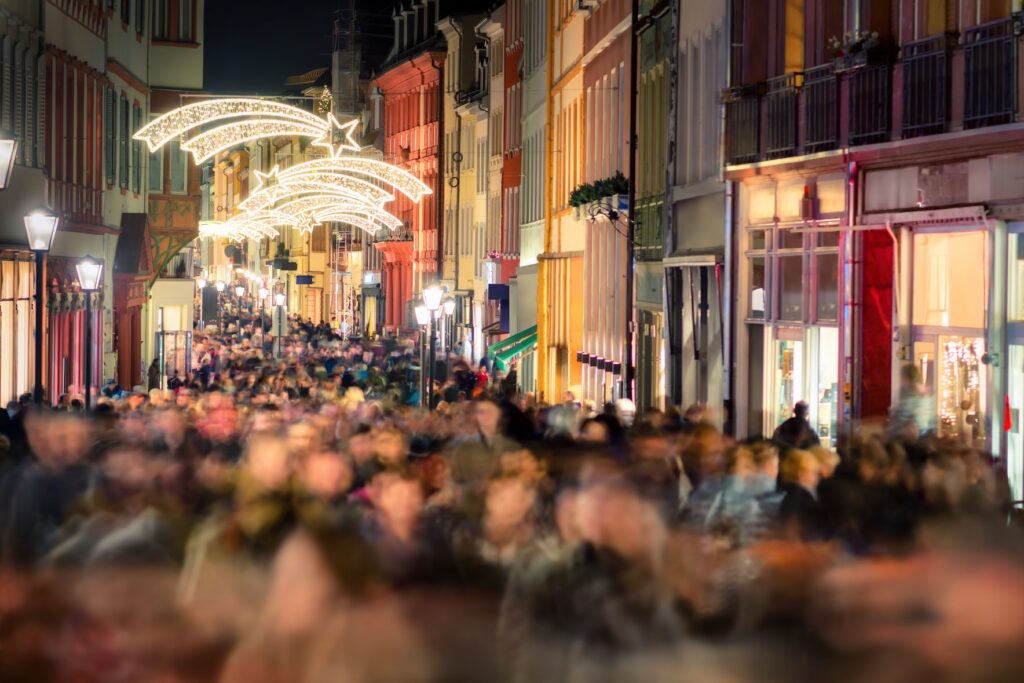 So the sun is shining, restrictions are easing, and even though travel is mostly off the cards we're all enjoying some holiday-at-home vibes – it's definitely not the time to mention the festive season, right?
Wrong!  While the majority of us are indulging in sun-drenched outdoor activities, our friends in the retail sector are fully immersed in planning for the busiest season of the year – and after a difficult period due to Covid, the pressure is well and truly on to make 2021 count!
While we're all hoping for a much more normal holiday season than last year, the fact is that nobody knows what this winter will bring in terms of the pandemic and therefore, retailers are wisely preparing for all scenarios.  No matter what way you slice it, keeping customers safe and informed will be key to a safe and successful season – and signage will undoubtedly play a key role.
Here at Frontline, we're already seeing a rise in enquiries about stock ahead of peak festive ordering times, so this is your friendly reminder that if you're not thinking about the c-word, you should be!  
While we strive to offer immediate dispatch on most of our products, this isn't always possible at busy times and as the last 18 months have proved, anything can happen.  In order to avoid disappointment and make sure you're ready to meet the needs of your retail customers, we strongly advise that our customers start thinking now about the products they'll be promoting for retail use this festive period.
Displays for days
Hero products include the Seattle outdoor display, which is at home on the sidewalk, in the parking lot, or even indoors in malls and department stores.  It's ideal for advertising curbside or contactless pickups, showcasing menus, signposting or displaying safety information.
Also on the must-have list is the Marshall hand sanitizer station.  Since hand sanitizer has become a ubiquitous feature of retail stores, we've found ourselves wondering why it took a pandemic to make us realize they were a good idea in environments where people are touching surfaces and goods all day long!  The Marshall offers two size options so you can scale up your sanitizing facilities at busy times, and includes a built-in snap frame that's ideal for a festive hand hygiene reminder.
Of course, Covid won't be the only thing on retailers' minds this festive season.  With a little luck and some help from the vaccine, they'll also be looking to boost footfalls and capitalize on impulse shoppers in order to maximise revenues.  For that, they'll need help with marketing displays of all shapes and sizes, from outdoor flying banners and portable billboards, to indoor poster clamps, tabletop banners and pop-up displays for creating enticing visual merchandising – and you'll find it all and more at Frontline!
Get in touch today to find out what we have to offer, and get your seasonal preparations underway in good time!