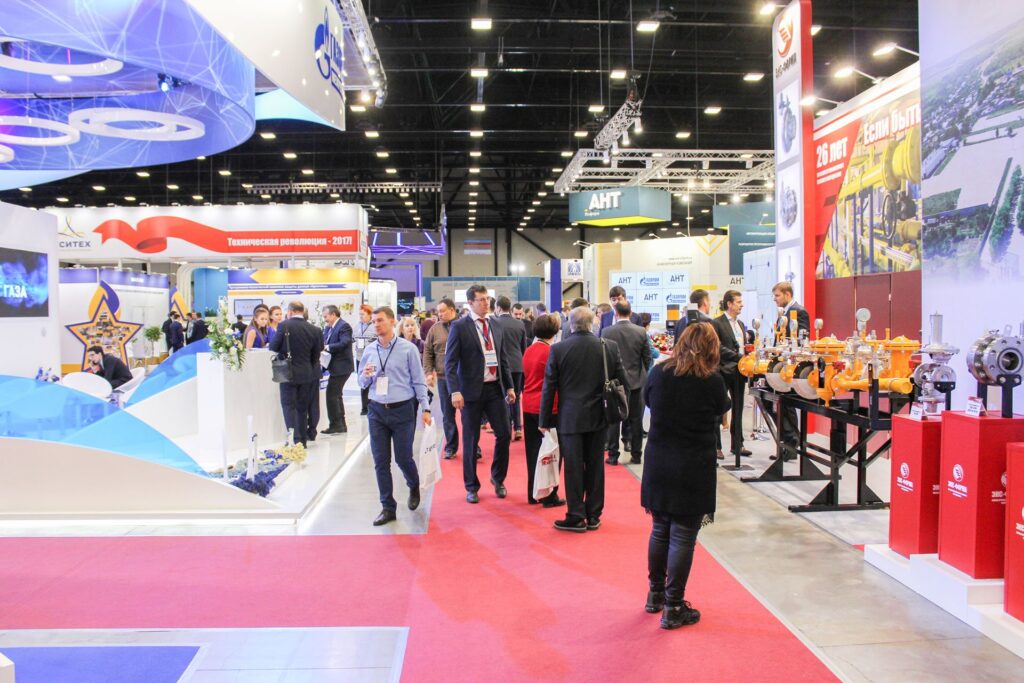 Rewind two years in the business world, and it was hard to imagine anything big enough to derail the juggernaut of annual trade shows.  Even as the world became increasingly digital, trade shows held onto their importance for face-to-face networking, education and physical product demonstrations, with delegates jetting all over the world to attend the largest shows.
But even trade shows weren't immune to Covid-19 and in fact, this sector has been one of the hardest hit by the pandemic.  Events of all shapes and sizes were postponed indefinitely or cancelled altogether, while others went ahead in an online capacity.  Despite this, the business world has kept turning – leading some to ask, if we could survive 18 months without shows, do we really need them at all?
Trade shows represent a significant commitment of time and money for the businesses that attend them, and some argue that this money might be better spent elsewhere.  But there's an interesting counter-argument, too.  Writing for Forbes magazine earlier this year, leadership strategy expert and columnist Bill Conerly made the interesting point that: "Companies, like bicyclists, can coast now and then, especially if they have good momentum and especially if their competition also coasts. However, when competitors start pedaling again (or peddling), companies that ignore trade shows will fall behind."
We'll wager that very few companies are willing to risk being left behind after their most challenging period ever – and that trade shows will resume this year, most likely in the fall.  But when they do, things are going to look a little different for exhibitors and delegates alike.
Reduced footfall
International travel is resuming slowly but for 2021 and maybe next year too, we're unlikely to see the volume of people travelling to trade shows that would have been normal in the past.  Where previous events may have been a bit of a junket for the whole sales or marketing department to attend, now it's much more likely that businesses will send a small, core team of decision-makers to exhibit at or attend a show.  It remains to be seen how this will affect shows from a financial standpoint, since ticket revenues are vital – but one upside is that a quality-over-quantity audience means more opportunity for in-depth networking and a better chance of getting your product or service in front of the people with actual buying power.
Networking over education
Seminars and learning have always been a big element of any trade show but the pandemic has taught us that it's perfectly possible – and perhaps preferable – to conduct this kind of education using webinar and videoconferencing tools.  What you can't do over Zoom is really connect with people, understand their challenges and build in-person relationships – and this is where trade shows are invaluable.  Cutting back their lengthy program of talks and seminars means that the typical three-day shows will likely be a lot shorter, and consequently may be cheaper for brands to attend – which in turn could fuel demand and give exhibitions a much-needed shot in the arm.
Showrooms & appointments
It would be a shame if we never got back to the bustling, buzzing scenes of past exhibition halls, packed with people.  There's a unique dynamism to these events, with impromptu discoveries and introductions, and the sense that something exciting could happen at any moment.  For now, though, we predict trade shows will become a lot more planned around appointments and showroom setups where buyers can come at a set time and avail of a private slot for product demos, Q&A sessions and presentations.  As well as facilitating safety, this format has clear benefits for both exhibitors and buyers.
Frontline offers a wide range of tools and displays for trade show exhibitors and is well-placed to help you decide the most appropriate display formats for the future of exhibitions, post-Covid.  Keep your eyes peeled for an upcoming blog about creating safe spaces in trade show environments – or for more information, get in touch.